FREE BURMA RANGERS REPORT ON INJURED KAREN GIRL
March 2004


(Note: earlier reports and images are given in the photography shows from February and March 2003.)

Naw Moo Day Wah, a 10-year-old Karen girl, was shot by the Burma Army on 30 October 2002. During this attack her uncle was killed and four members of her family wounded. The bullet is still inside her body. She was shot in the stomach and was in a coma for 8 days. She recovered but complained of occasional pain in her abdomen. She was brought to Thailand in February 2004 where she was x-rayed and examined by medical doctors. The bullet entered her lower abdomen and traveled up to her liver close to her spine. The bullet is now lodged in her liver and does not threaten her spine. The examining physicians agreed that an operation to remove the bullet would be very risky and that it seemed her body had begun to wall off the bullet and that it was better if the natural healing process was allowed to continue. If in the future she suffered from pain or any complications, an operation with its inherent risks could be justified. At this time Naw Moo Day Wah does not feel pain and will return to her home in the Karen State of Burma. She is actually an IDP (Internally Displaced Person) and her family lives with other families who were chased from their villages by the Burma Army. Even though their situation is not secure they do not want to leave their homeland. Naw Moo Day Wah is doing very well and now smiles much more than before (we first saw her in Karen State on a mission in Jan 2003), and so we thank you all for your prayers and we thank God for her life.

Background to the shooting incident:

On October 30, 2002, Burma Army troops under the command of a Captain Aung Khin, attacked a group of Karen IDPs who were harvesting their fields. They attacked with small arms and rifle grenades. They shot 6 people; Naw Moo Dee Wah, girl, age 8, shot in the stomach; Naw Ler Per, girl, age 15, shot in the arm with a K 3 Rifle while she was trying to run away; Saw Ray Bee Wah, man, age 35, shot and killed; Saw Sheen Nay Htoo, boy, age 17; Saw Ti Tu, man, age 18, shot in the right wrist (bullet still lodged in his wrist); and a 38 year old man named Saw Thay Do Wah, slightly injured.

All of these people were from the area of Ler Mu Plaw, Muthraw District, Karen State who were earlier forced to flee their villages due to the attacks of the Burma Army. They had resettled in a mountain valley east of their original homes and were working their fields when they were surprised and attacked by the Burma Army. The Burma Army is continuing to build roads and increase their troop strength in Muthraw District and has forced thousands to flee their homes. They continue their attacks against IDPs.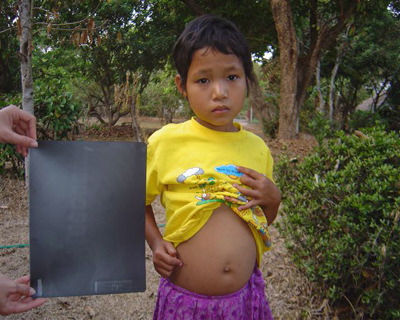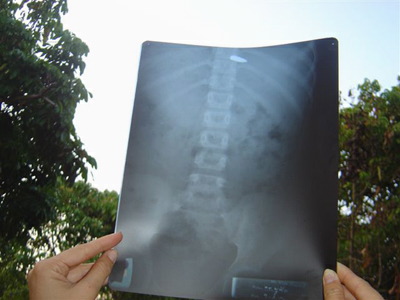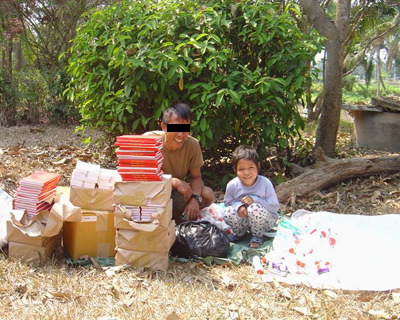 Smiling at last!