WOUNDED CHILDREN IN KAREN STATE
July 2003


Source: FBR, the photos are from 2001 through the present. Caution: Some of these images are strong.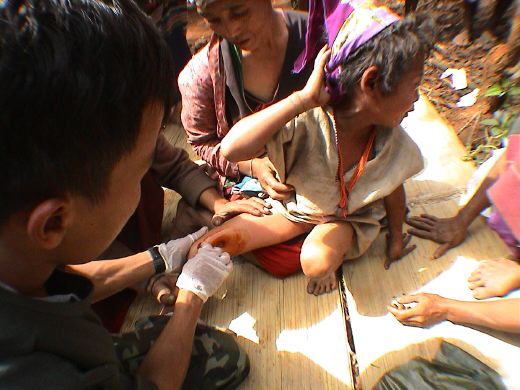 Aid for an infected gunshot wound. The Free Burma Rangers provide the only source of medical care in large areas of Eastern Burma.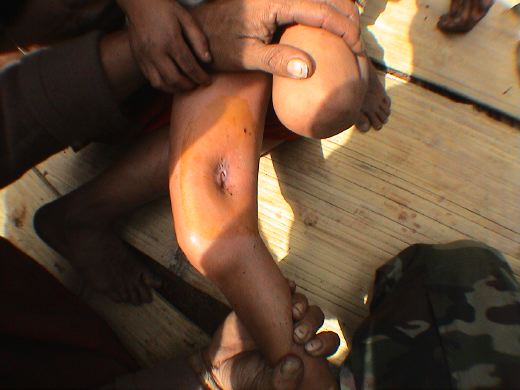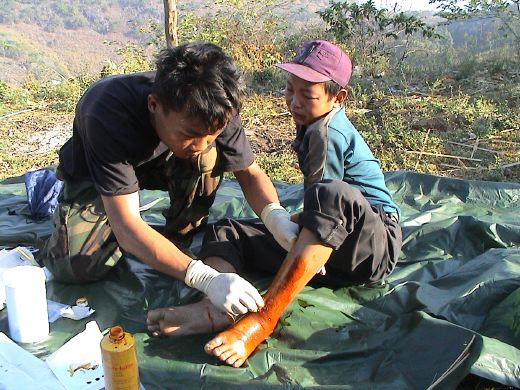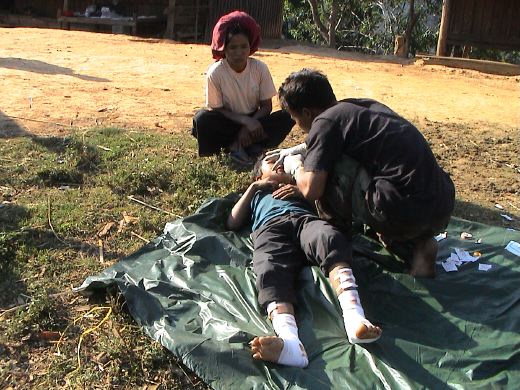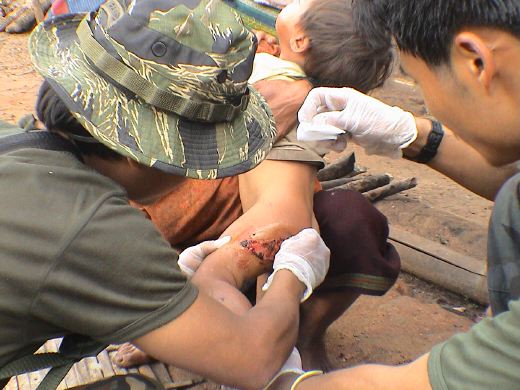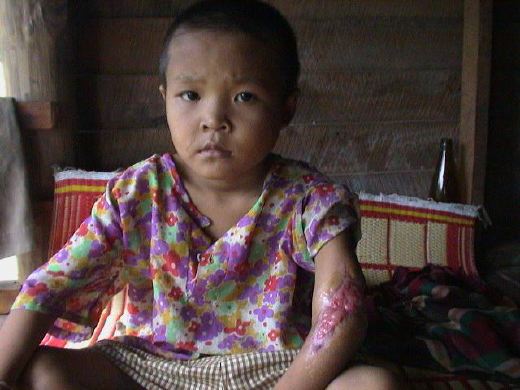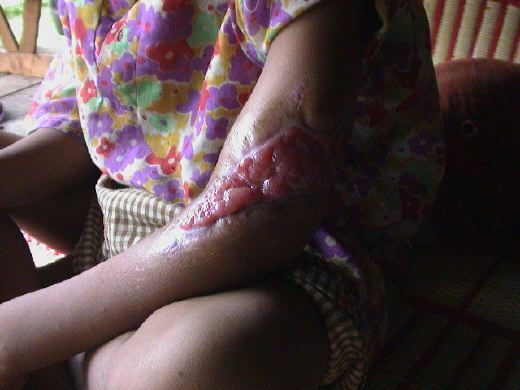 Scarred for life; but still alive. We must work to ensure that some day this child can have a real, a free and peaceful, life.