SPDC ABUSES IN EASTERN SHAN STATE
May 2005
by Saw Takkaw


New Arrivals to Border IDP Sites Claim That SPDC Abuses in Eastern Shan State are Rampant

(More detailed information concerning the following incidents has been withheld to protect the victims, their families, and their communities. This information can be made available to concerned parties. Further investigation/verification of these abuses by NGO's or human rights organizations is welcomed and encouraged.)

Elderly Shan farmer arrested, beaten, and tortured by SPDC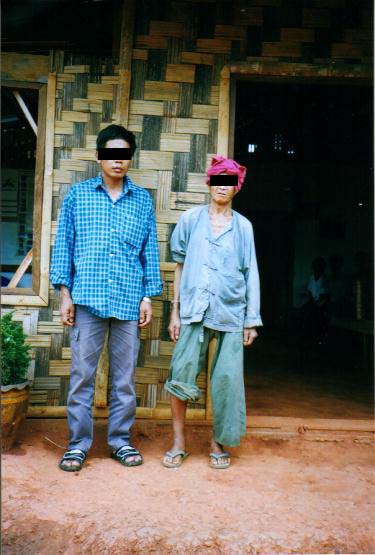 "Many times they (Burmese soldiers) beat me until I went unconscious. I told them that I was a farmer, not an insurgent."

Name: "Lung S"
Sex: Male
Age: 60
Ethnicity: Shan
Occupation before flight: rice farmer
Religion: Buddhist
Arrived to IDP site: March 2005

In January, Lung S was arrested and detained by Burmese army troops for suspected links with insurgents. During his incarceration he claims that he was beaten and tortured. Lung S states that the numerous puncture and tear wounds on his body were caused when SPDC interrogators struck him with a board from which long nails protruded. He also claims that his interrogators suffocated him with water and repeatedly struck the sides of his head. Upon his release in March, a relative carried Lung S to an IDP site. The relative says that since the ordeal Lung S is forgetful and sometimes "acts strange." Although Lung S is now receiving medical treatment, it is uncertain if he will fully recover.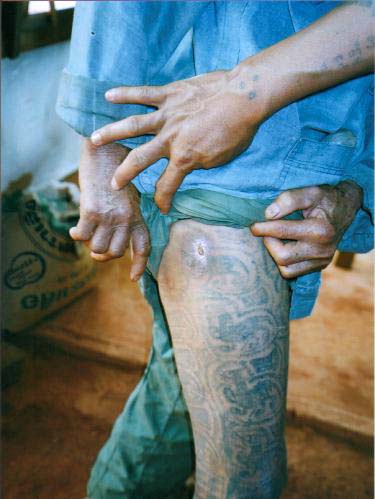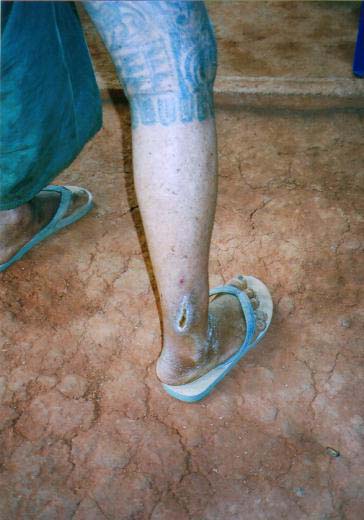 Most of Lung S's bruises have healed, but these puncture wounds remain (these wounds were photographed almost three weeks after his release by Burmese authorities).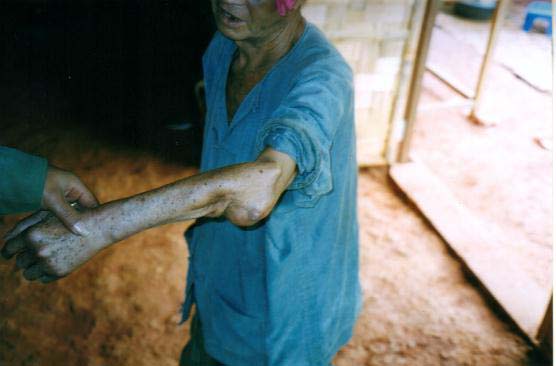 His arm was disfigured at age seven when he was beaten by a Burmese soldier. Because Lung S had no access to medical care, his arm never healed properly.