FREE BURMA RANGERS
2009 RELIEF MISSION PHOTOGRAPHY

BURMA ARMY ATROCITIES


See www.freeburmarangers.org

Caution: The images are strong.


These are victims of attacks by the Burma Army and its ethnic allies the Democratic Karen Buddhist Army (DKBA) in the east of the country. They cover 2009 through July. They show only a small fraction of the crimes against humanity that the Burmese dictatorship has committed in this region.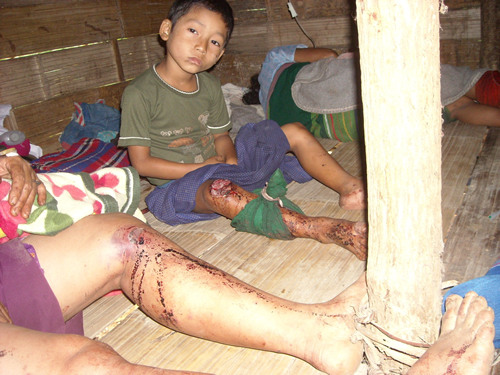 Two villagers shot by Burma Army and DKBA soldiers.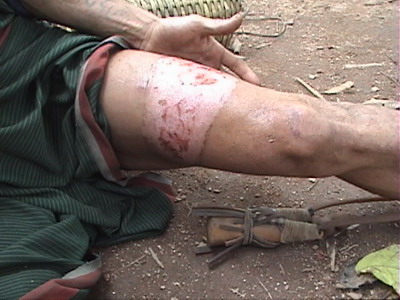 A torture victim who was scalded with boiling water.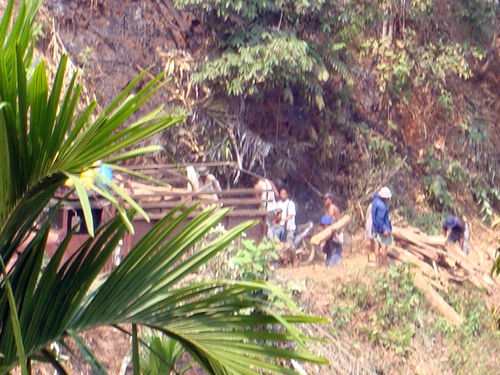 Prison porters forced to do logging. Prison porters are convicts who are released from prison to do hard labor. They are abused, and then executed when they can no longer do their work. The Burma Army also uses ordinary porters - villagers who are forced to labor, and who regularly suffer the same fate.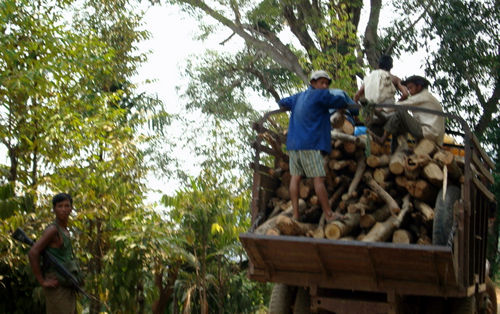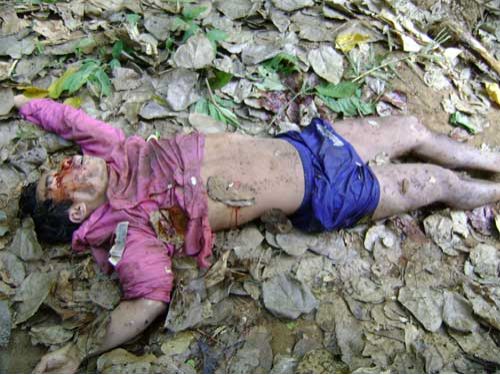 The villager Saw Mu Ra Hai, murdered by the Burma Army. Many villages in Eastern Burma are in areas the Army has designated "Black Zones." Anyone found in them is shot, even though these are the villagers' traditional homelands.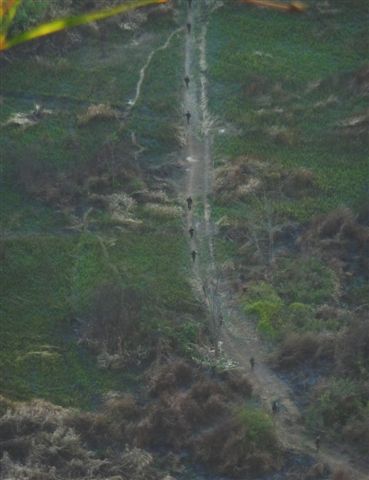 A Burma Army column. Villagers in nearby communities must flee for their lives.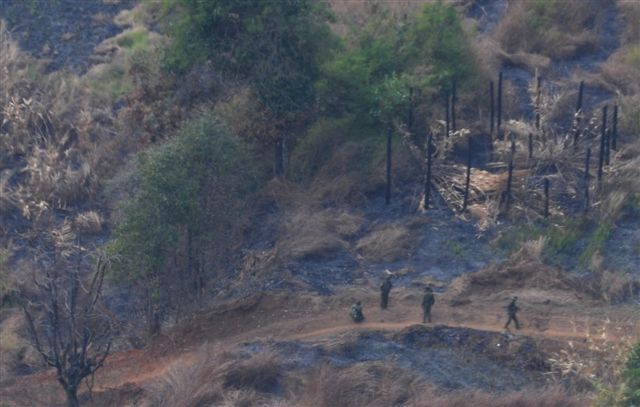 Burma Army soldiers and a house that they have burned.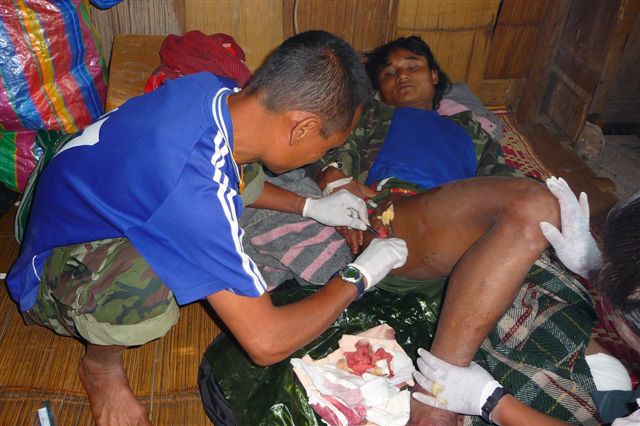 A gunshot victim.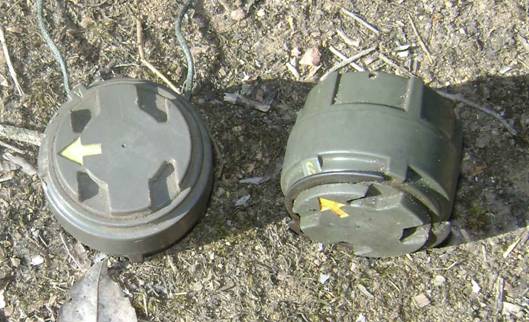 Burma Army landmines.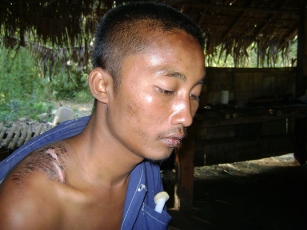 A porter who escaped, with scars from carrying heavy loads.