SPDC CRIMES AGAINST HUMANITY
Caution: these photos are graphic. They are not suitable for children.

They were provided by an organization that sends humaitarian missions into the ethnic states of Burma, where war crimes are ongoing. Relief teams provide such things as medical care and nutritional necessities. Sometimes, though, as these photos demonstrate, they are too late.

The following photos document a massacre at Htee Law Bleh, Dooplaya District, Karen State, on April 28, 2002. These individuals were killed by Burmese Army Infantry Battalion 78. The battalion was led by Column Commander Khin Mau Kyi. Many Karen are Christian. Others are Buddhist or Muslim. He has been quoted as saying: "I don't respect any religion, my religion is the trigger of my gun."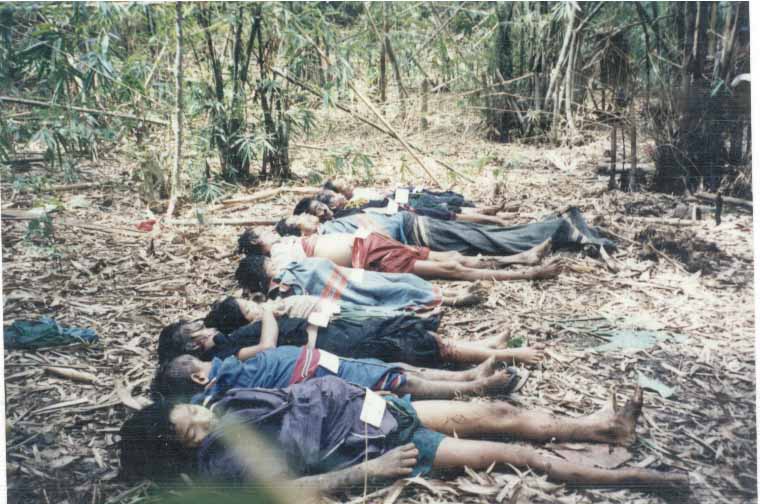 The dead are as follows:

Saw Hto Paw, 56, Noe Ta Shu village
Naw Hsar Kay, 51
Naw Kri Htoo, 12
Naw Ble Po, 5
Daw Htwe Ye, 50, Meh Ka Taw village
Naw Mu Tha, 40
Mu Pwat Pwat, 7, Htee Law Bleh village
Saw Ka Pru Moo, 14
Naw Plah, 5
Naw Dah Baw, 2
Naw Pi Lay, 45
Naw Pi Lay's unborn child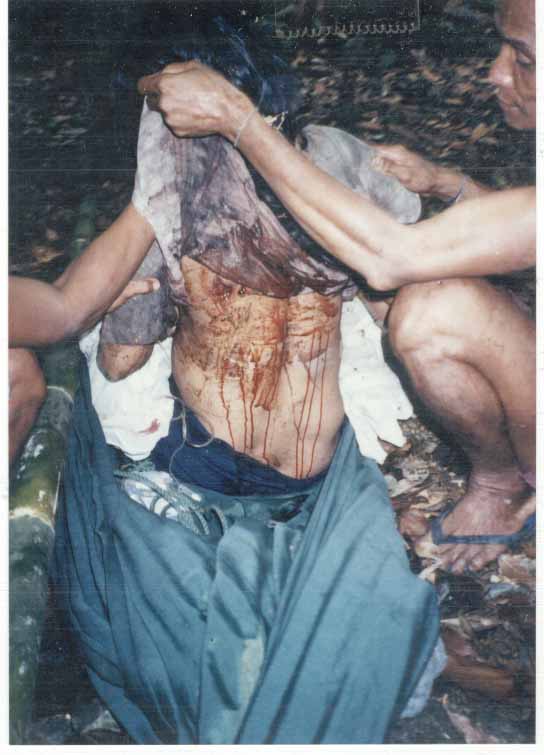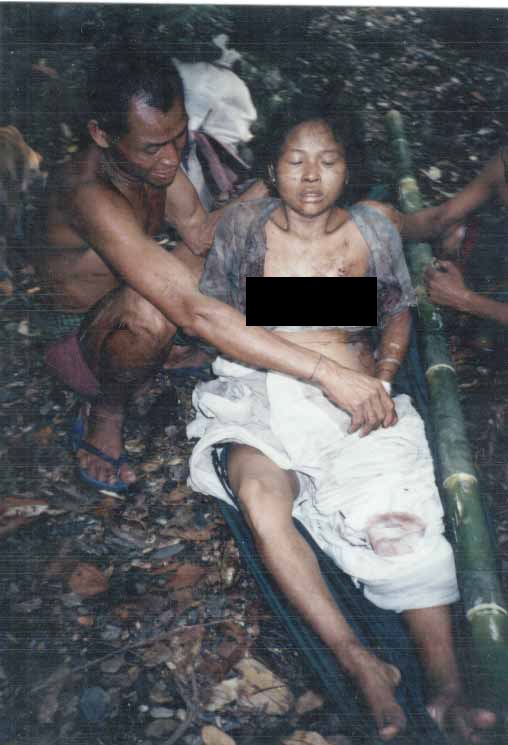 This is Naw Pi Lay. May she - may they all - rest in peace. Naw Pi Lay was the mother of five children.