BURNED VILLAGES IN KAREN STATE
July 2003


Source: FBR, the photos are from 2001 through the present.

The images show families looking at the remains of their former lives, destroyed by the Burmese dictatorship, the State Peace and Development Council (SPDC).

Some development!
The second is a photo of a burned church.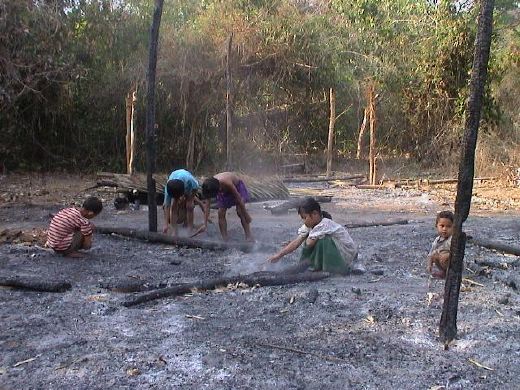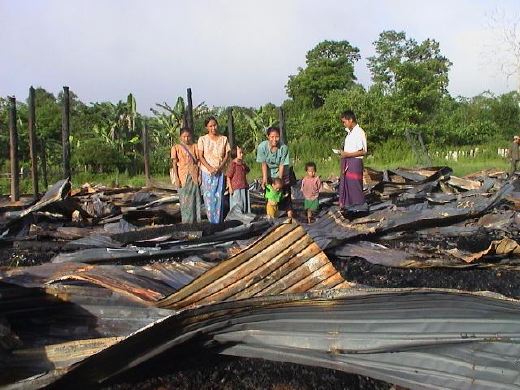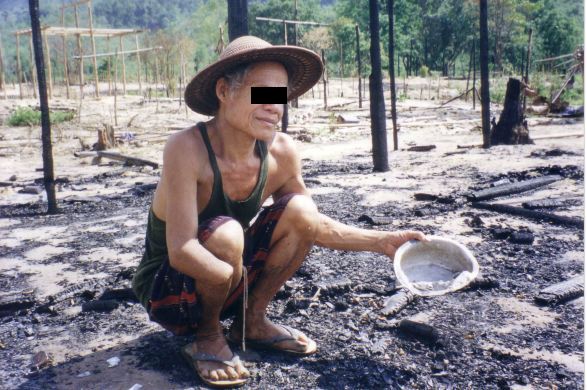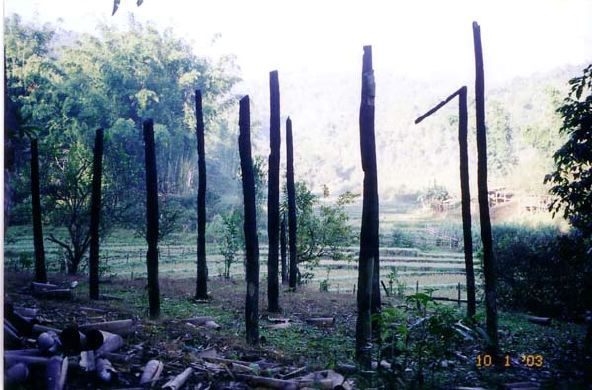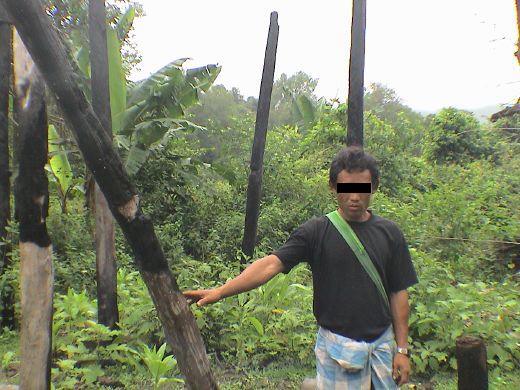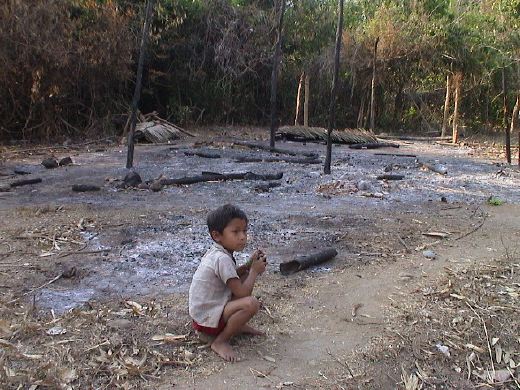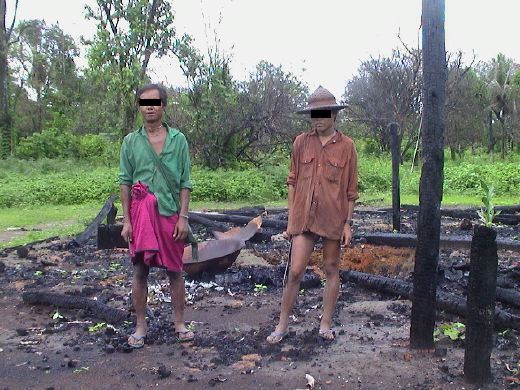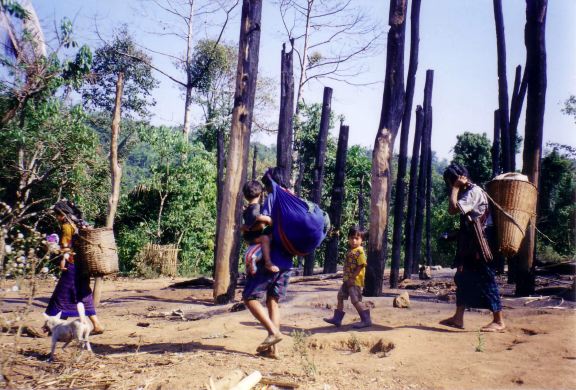 They must now move on. It is too dangerous to stay, and they have no home left anyway.